In this article learn how Memoriams integrates with the Tukios software to help place your obituaries in newspapers.
Complete Obituary in Tukios
1. Begin the process by creating an obituary in your Tukios backend. If you are unsure of how to do this you can visit this article.
2. When the obituary is complete, click the publish button.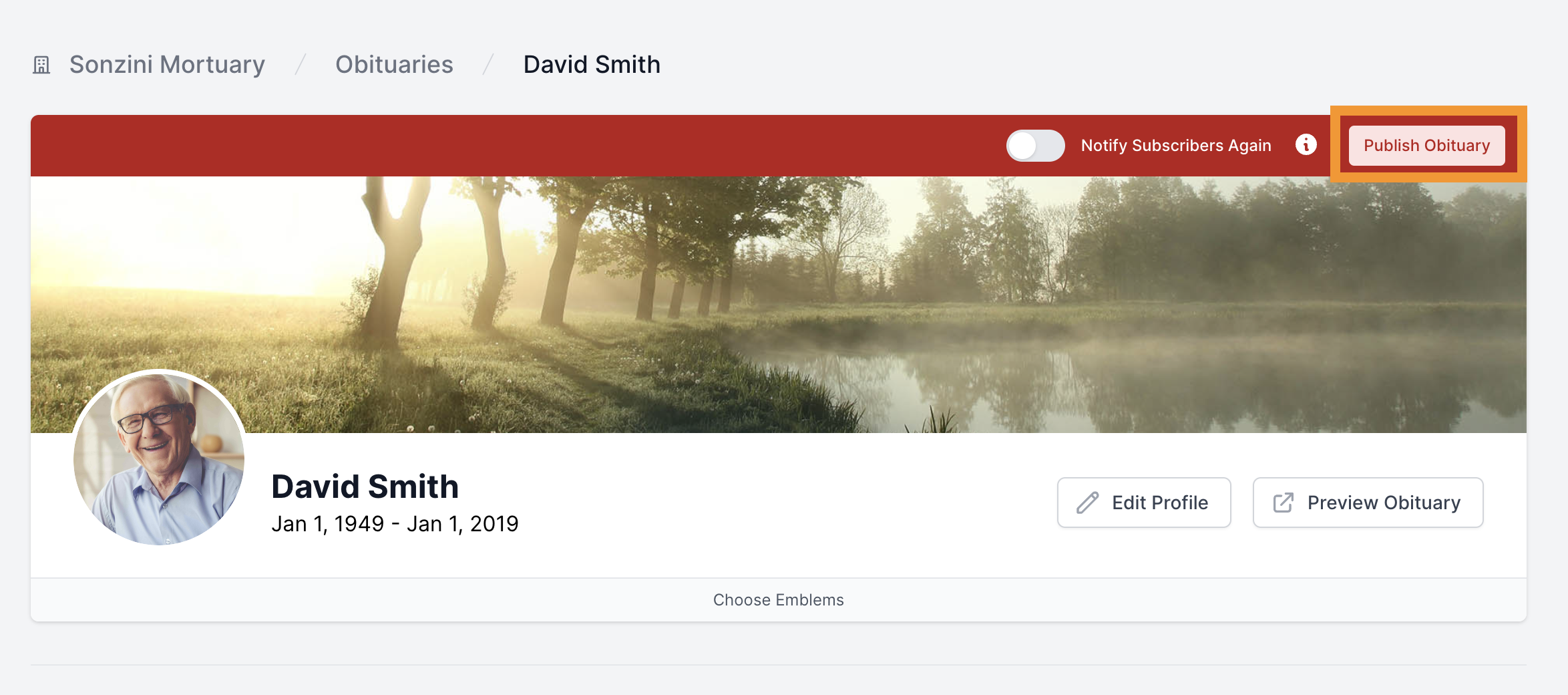 3. From there, you will have the option to click the "show integrations" button in the top left hand corner of the obituary.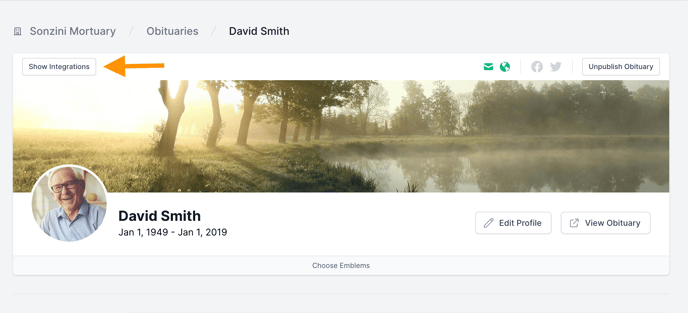 4. Once you have clicked on "show integrations" it will pull up something that looks like this. From here you can click the "publish to newspapers" function.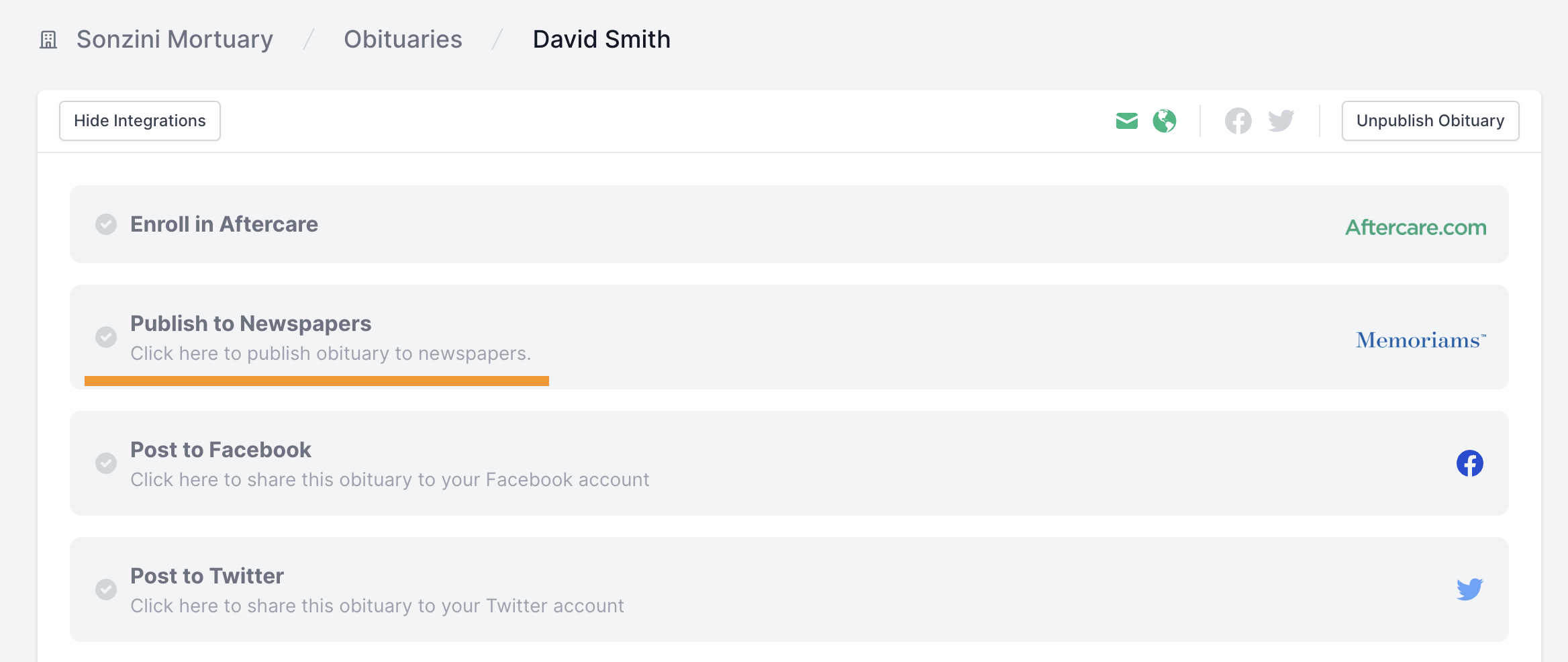 Create Obituary in Memoriams
5. This will then pull you into Memoriams. Once in Memoriams, you will be signed into your existing account. New users/funeral homes will have an account created.

6. From there, use the "find a publication" button to search for the desired newspaper and click "continue" when done.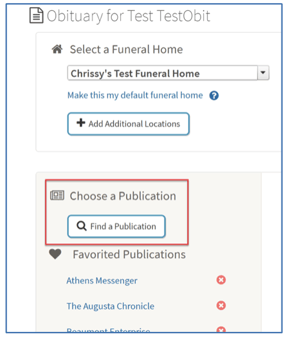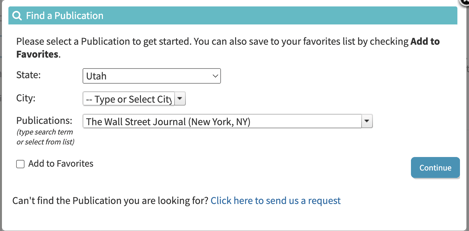 7. Once the desired paper has been selected, choose the desired package type and scroll down to the bottom to click "continue" again.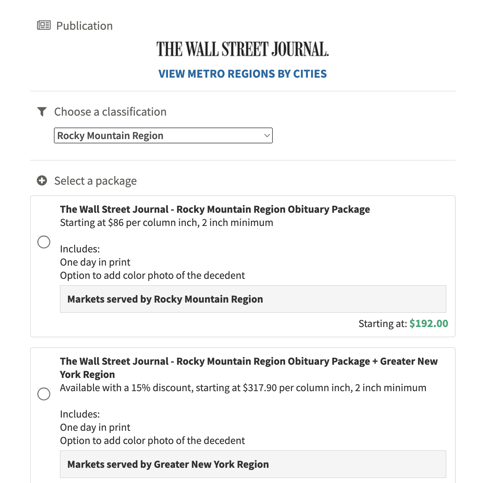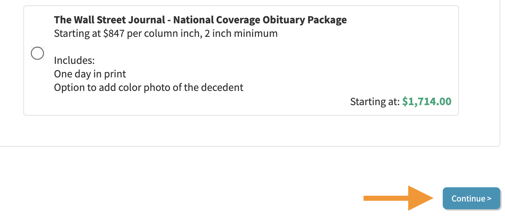 8. After clicking continue, all of the notice content that has been entered in Tukios will automatically transfer to Memoriams.
*There may be additional fields required that you need to enter.
*You can also edit the notice text however you need to and this will not change anything on the Tukios obituary.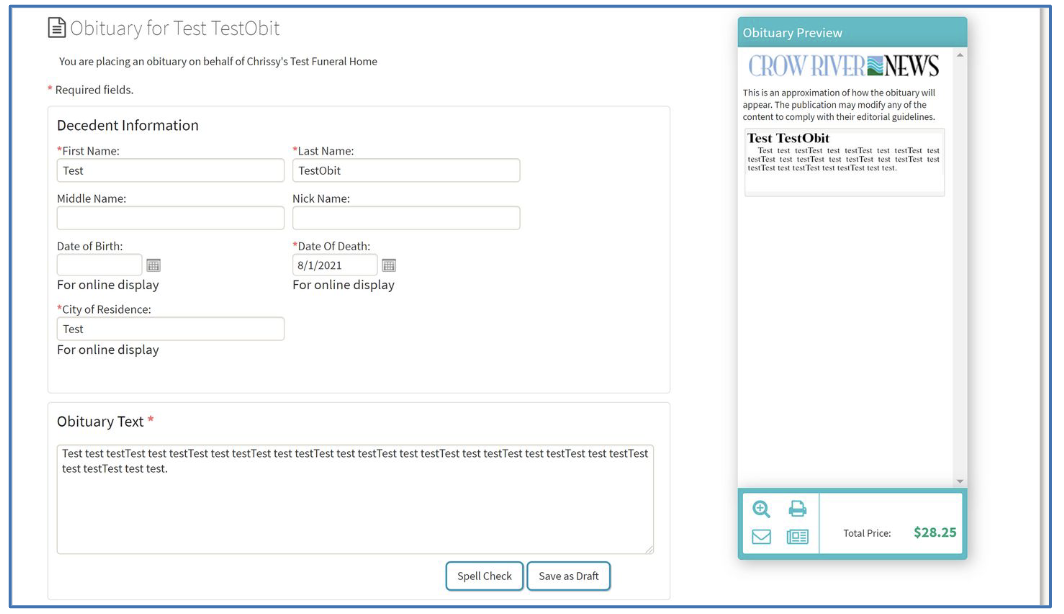 9. If a photo was included, you can choose to add that to the Memoriams notice by clicking on the prompt.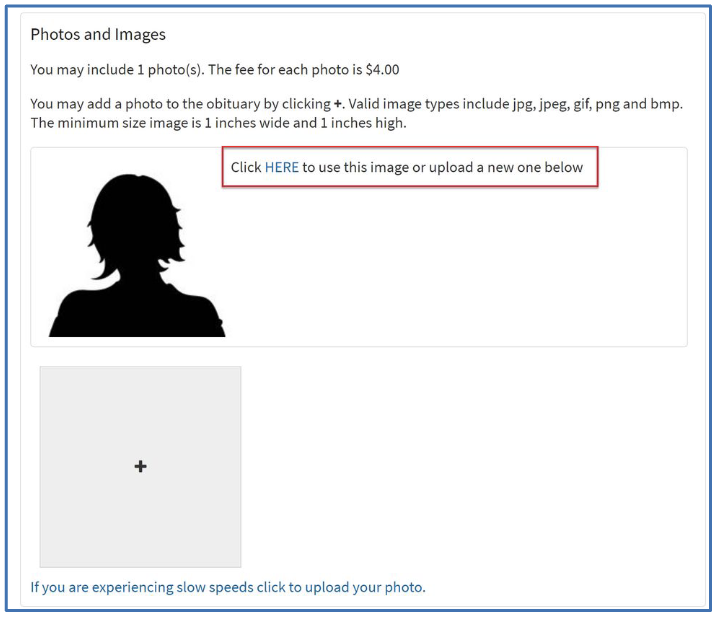 Select Newspaper Publish Date
10. Select a start date from the calendar display. Any clickable dates are valid to choose from and all deadline information is already inputted in the system.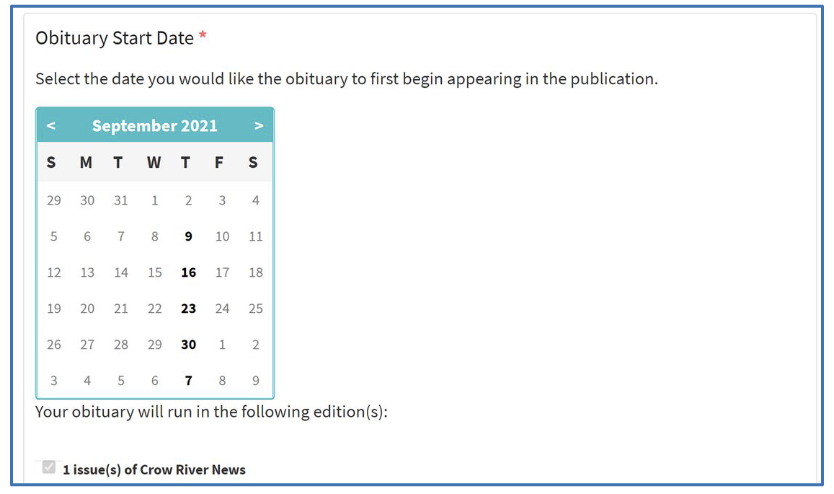 - Once a date has been chosen, it will be confirmed in the gray box. If additional days are offered, you can make that selection if needed.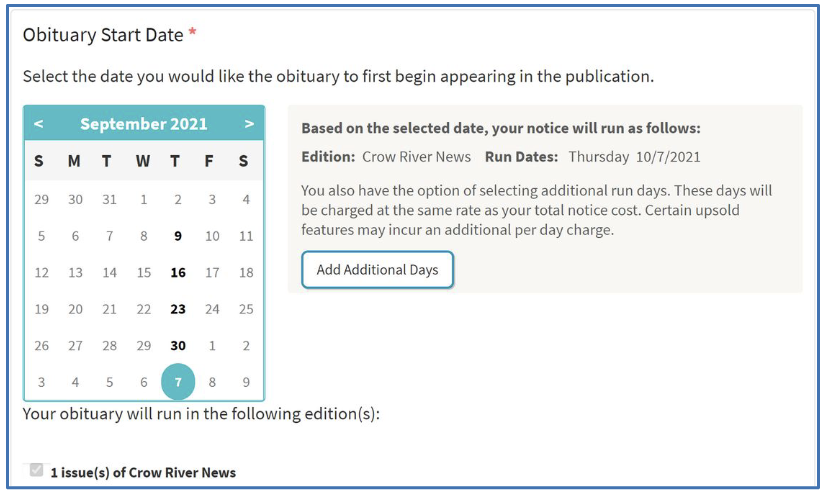 Obituary Preview and Price
11. The obituary preview will provide an approximation of what the notice will look like in print. The price, at the bottom of the preview panel, will update in real-time as the content is changed. To view the preview larger, click on the magnifying glass.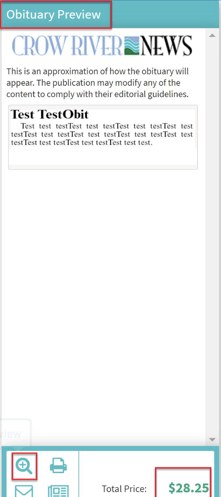 - From the magnifying glass you can share the preview with the customer by printing or emailing it.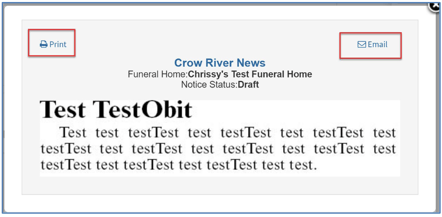 Memoriams Cart and Payment
12. All orders through Memoriams will be processed with a credit card.
*If your funeral home has a billing relationship with a newspaper, you may see that as a payment option as well.
- Credit card transactions will have a processing fee, which is 5% of the order total (credit card company fee).
- Once the order has been placed, an order confirmation will be sent via email.

Add Additional Newspapers
13. You have the option to submit the single obituary or you can select "add to another paper". Everything created for the original obituary will copy over and re-rate based on the new newspaper's packages. You can modify whatever you need.
- Add as many newspapers as needed and submit all at once.


Revise a Submitted Notice
14. After submitting a notice, you can revise it if it is before the publication deadline.
- Under the "order history section", find the notice you need to edit and click "revise" on the green dropdown.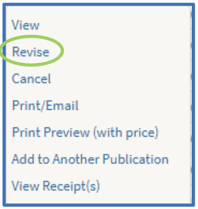 Important things to remember!
- The Tukios obituary will continue to be managed through your Tukios backend.
- Memoriams orders will be managed in Memoriams.
- Send past obituaries in Tukios to Memoriams.
- In Tukios, located the obituary you want to send to Memoriams
- If already published, you will see the "send to newspapers" option under "show integrations" (see step 1). Click on that to be redirected to Memoriams.
If you have any other questions, please feel free to email or call us.
support@tukios.com | 801.682.4391