In this article, learn how to add a next of kin to an obituary in just a few simple steps.
1. Pull up the obituary you are wanting to add the next of kin onto and scroll down to where it says "Family Members".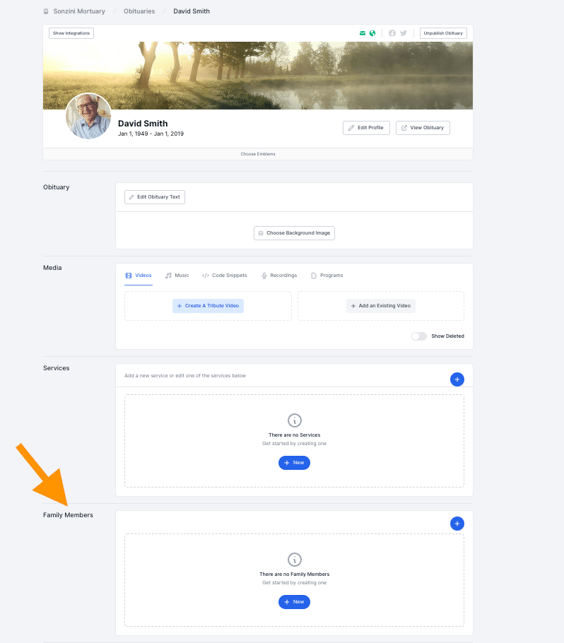 2. From there, click the one of the two blue plus buttons.

3. This will then open up a pop up on the right hand side of your page, that looks something like this.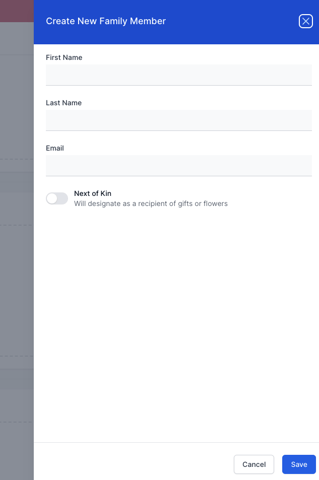 4. Start filling in the next of kin's information and make sure to toggle the "Next of Kin" button on. After turning the toggle on, it will pull up more information for you to fill out.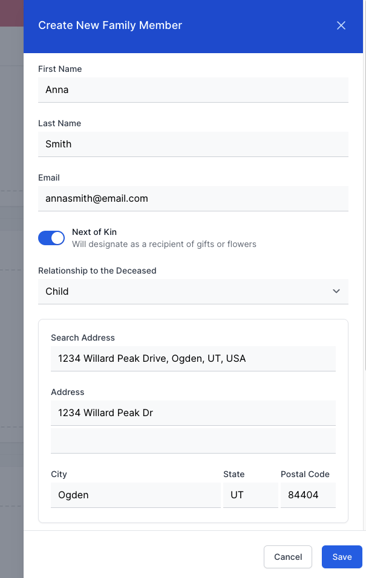 5. As you continue to scroll there will be the option to subscribe the email to the obituary and add them as a family editor on the obituary as well (these options are only applicable if you have entered in an email). From more information on the Family Editor click here.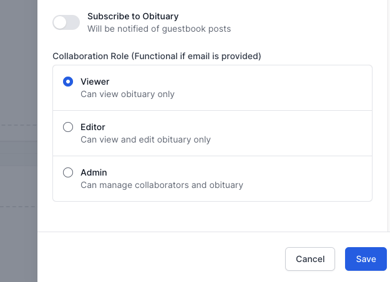 ***If you don't want to add an email, that is okay! There are just certain options that will not be available if you don't.
If you have any other questions, please feel free to email or call us.
support@tukios.com | 801.682.4391