You can order more hard copies of a video by going to the Video Details page and clicking "Order Hard Copies."
When you first complete your video, you have the option to order various products for the video. However, if you regenerate the video or if you come back to the video at a later date, there is another spot where you can order copies.
On the video details page, the same place where you can download the video, there is a button that says "Order Hard Copies."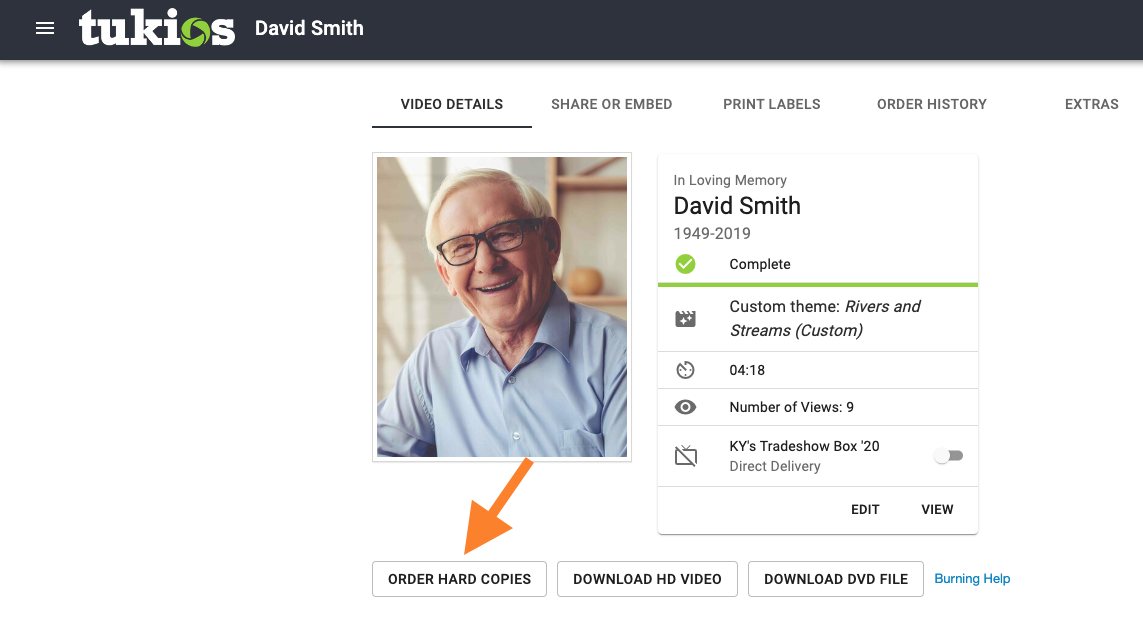 This button will take you to a page with each of the products listed and the option to order them, just like when you finalize a video.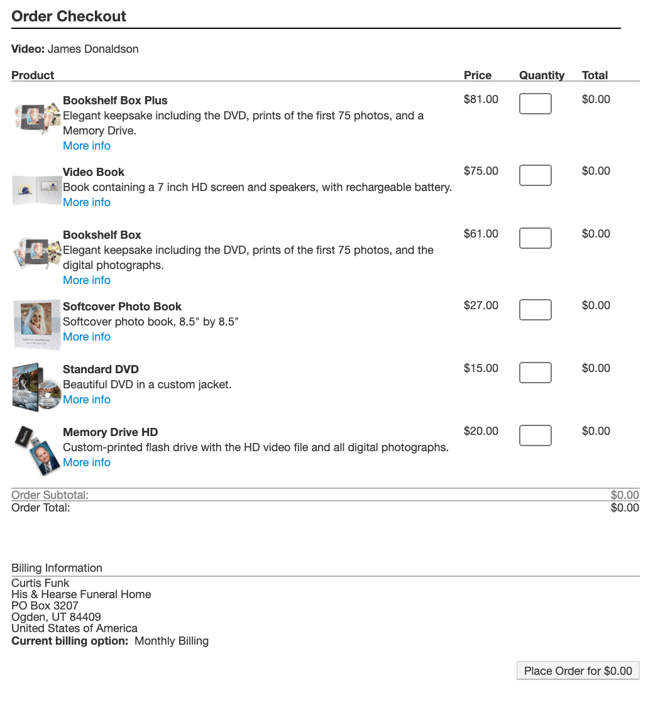 Choose the items and amounts you would like, then press the "Place Order" button at the bottom of the page. You will receive a confirmation email once it is placed and a tracking email once we have it shipped. You can check the status of an order once it has been placed. Or you can also sell items straight from your website for loved ones to purchase themselves.
If you have any other questions, please feel free to email or call us.
support@tukios.com | 801.682.4391