You can check how many items have been ordered on a single video, regenerations, and tracking numbers from the Video Details page.
When an order has been placed, there is a place to check the status of their orders.
In the tabs above the video details page, there is one labeled "order history".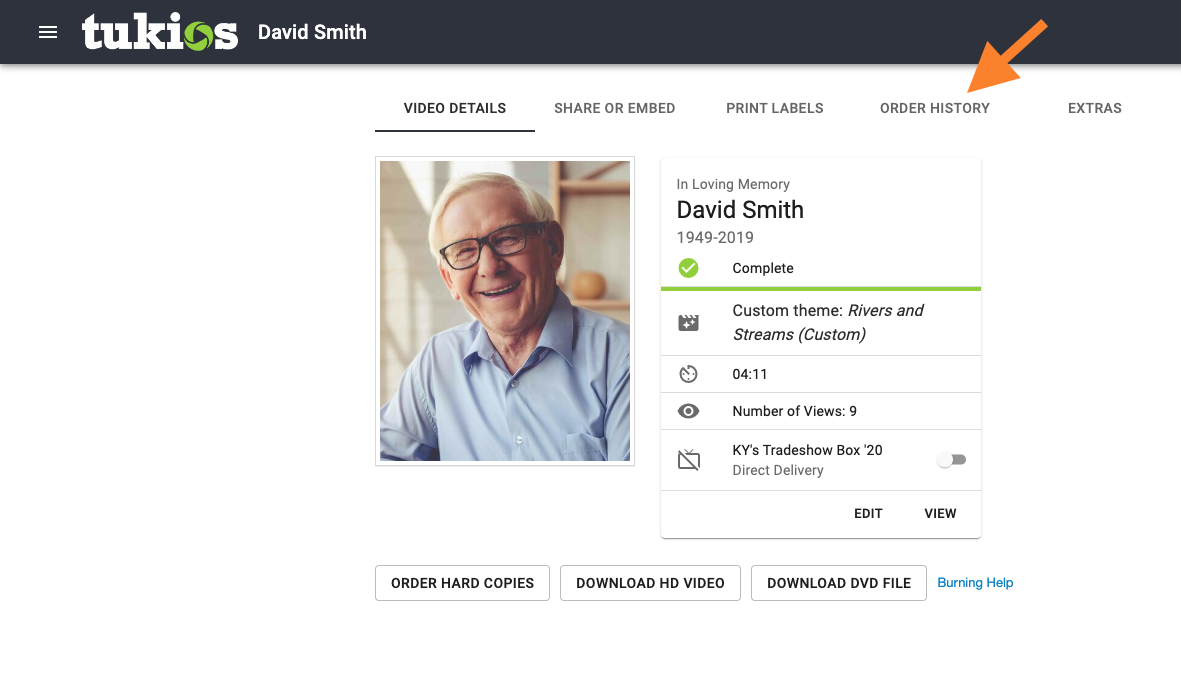 When you click on that tab, you will see all the orders that been be placed on the video, both Wholesale and Retail. Once an order is placed, it will show "processing." Once it has shipped, the status will show as "shipped." Our production department will also publish the tracking number on the order as soon as it sends. It will also show to whom the order is being shipped.
Do you have questions on what our keepsake options are? Or how you can make money straight from your website? Our support and sales staff are always willing to help you out.
If you have any other questions, please feel free to email or call us.
support@tukios.com | 801.682.4391