You can add stock, theme-appropriate clips to the video.
Certain themes have specific clips that can be added to the video. Here is how to do that:
Stock Clip Library from Tukios on Vimeo.
1. Click on "Add Stock Videos" on the Slides page.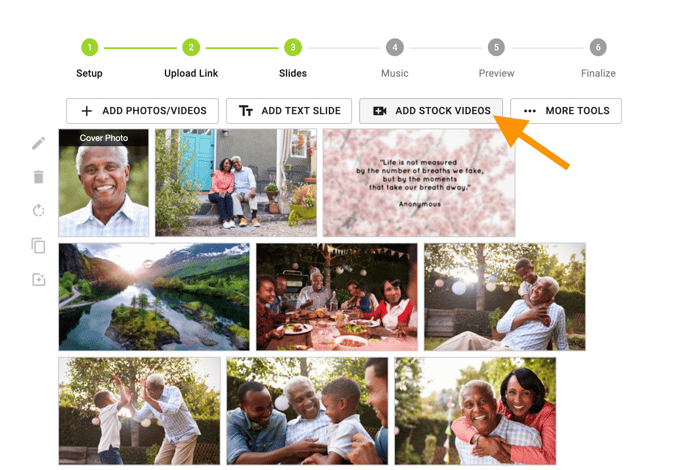 2. You will then be given the whole library of Stock clips from which to choose. The ones that are most closely related to your theme will be at the top and are marked as "Suggested Clips."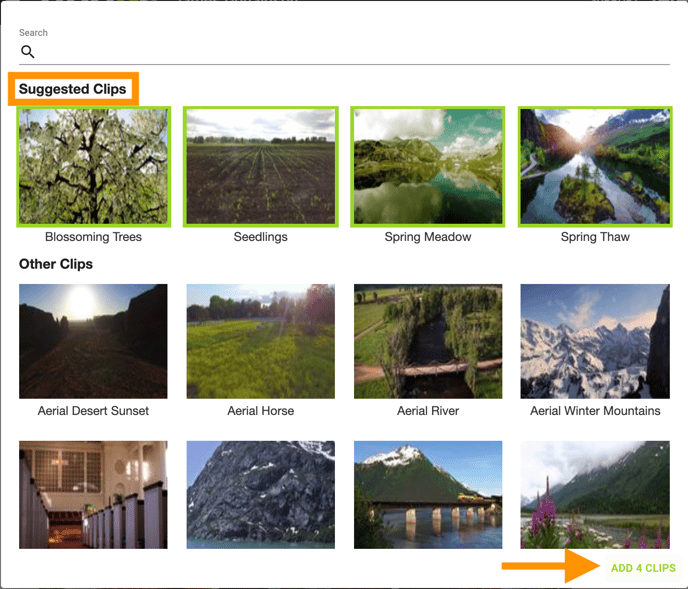 3. You can choose as many as you would like by clicking all of the ones you would like. You then will click the button in the bottom right-hand corner that says, "Add X Clips" (where X stands for all of the chosen stock clips).
4. The clips will be added to the very end of the video

You can move these images to wherever you would like in the system. You can learn more about moving slides from this article here.
If you have any other questions, please feel free to email or call us.
support@tukios.com | 801.682.4391