You can move more than one photo at a time into any slot on the slides page.
You can move any number of images to a single point in the Tukios program.
1. Click on a single picture to select and move it.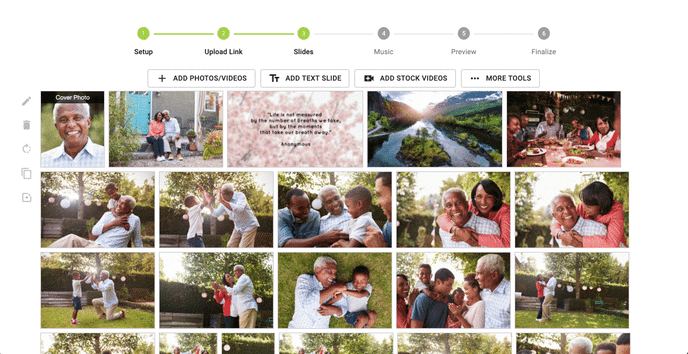 OR To select multiple photos not in order, hold the "ctrl" button and click on all the pictures desired. This will highlight them.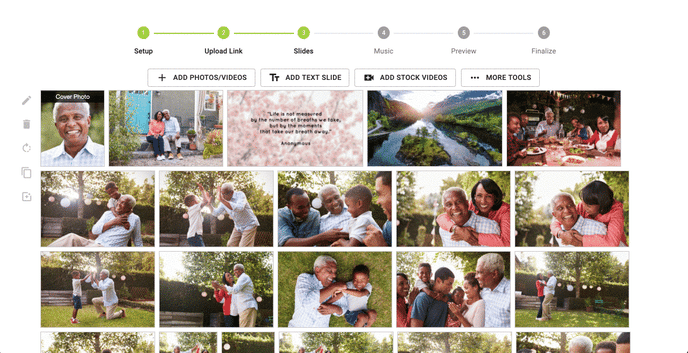 OR To select multiple photos that are in order, click on the first one, then press and hold the "shift" key and click on the last picture in the group. This will highlight all photos in between the first and last photo clicked.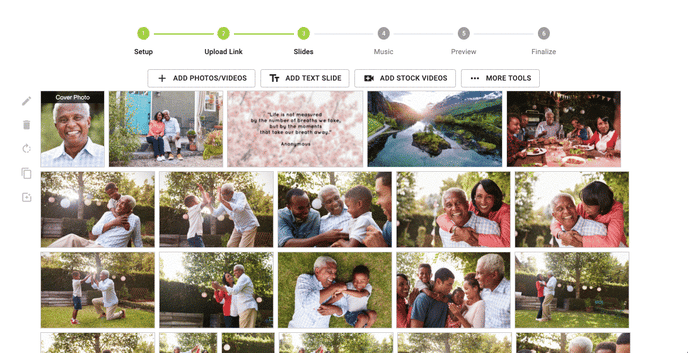 2. Once you have the desired photos highlighted in green, simply drag them wherever you would like them to appear in the slideshow, like you would when moving a single picture. (Note: only the first photo will appear to move until you release the click, then the rest of the pictures will follow in order.)
Note: Clicking on the background will deselect everything.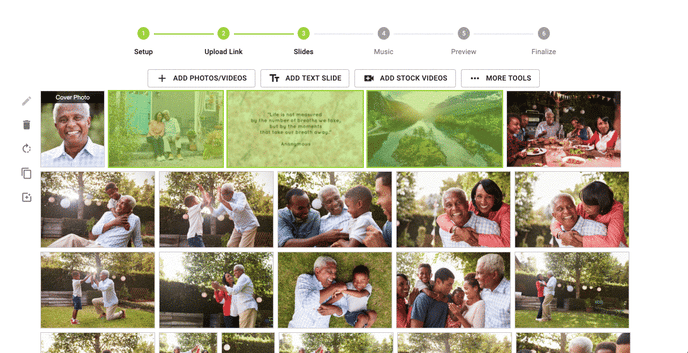 You can move the images around as needed. The family can also do this from the Family Upload Link.
If you have any other questions, please feel free to email or call us.
support@tukios.com | 801.682.4391