Why didn't I get my email?
We send out emails every Monday at Noon EST. Sometimes those emails don't come.
We send out emails on Mondays with all of the suggested families that can be enrolled in the Aftercare program. This list's benefit is to reduce the amount of work you need to put into the program. Our goal is to make your lives easier. Therefore, we send out this curated list to you every week.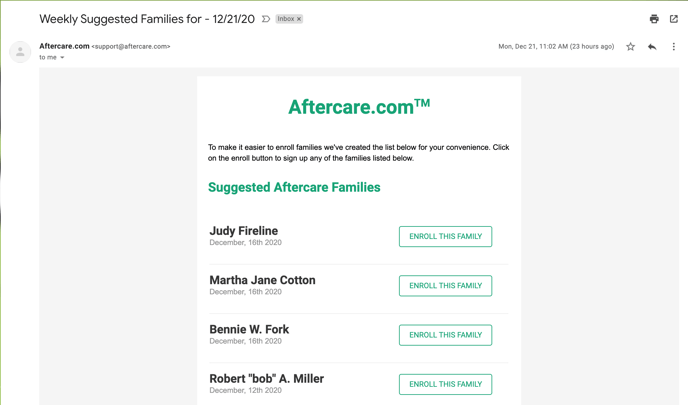 Sometimes the emails do not arrive due to email filters or other extenuating circumstances. Let us know if this happens, and we will send out a curated list to you as soon as possible.
If you have any other questions, please feel free to email or call us
support@tukios.com | 801.682.4391