DVD
This high-quality DVD is water proof and will be an enduring way to remember your loved one.
---
Bookshelf Box™
The bookshelf box includes the first 75 photos, a DVD of the memorial video, and a CD containing all of the digital photo and video files.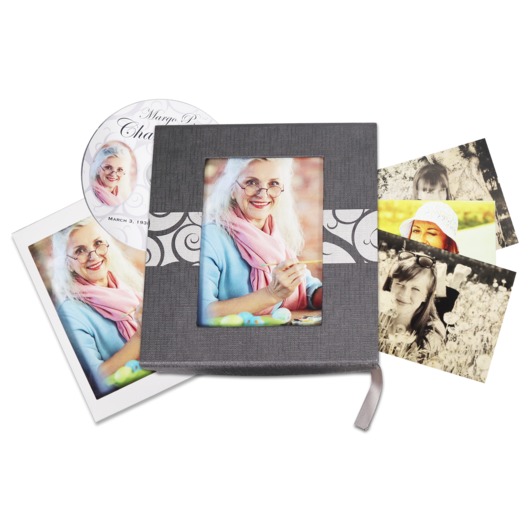 ---
Memory Drive™
Custom-printed flash drive with the HD video file and all digital photographs.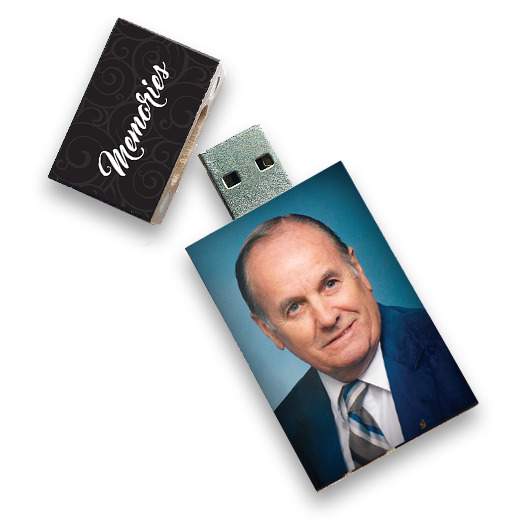 Photo Book
The Softcover Photo Book includes the first 100 photos. The book is 8.5" by 8.5" and printed on a thick photo-quality paper.
Video Book™
The Video Book is a very high quality product with a 7 inch HD screen with the memorial video pre-loaded. All you need to do is open it and the video will play. With two hours of continuous playback and a rechargeable battery, this keepsake will live on the coffee table.
Related Articles
Do I need to re-buy an order I have regenerated?
What's the turnaround time on products?
How can I change the retail prices of my products online?
How do I get paid for online sales?
If you have any other questions, please feel free to email or call us
support@tukios.com | 801.682.4391