How can I turn my integrations on or off?
A brief walkthrough of the current website integrations and how to turn them on or off.
Here are step by step instructions on how to turn on and off integrations:
1 - Go to your settings tab.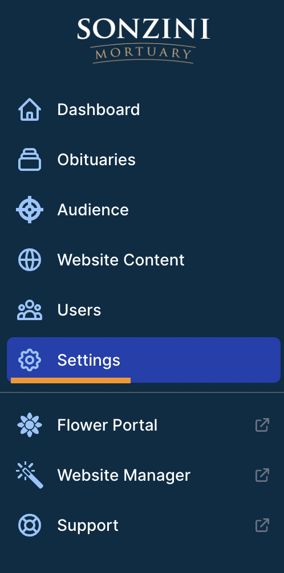 2 - Find the "integrations" tab.

3 - From here you can turn integrations on or off.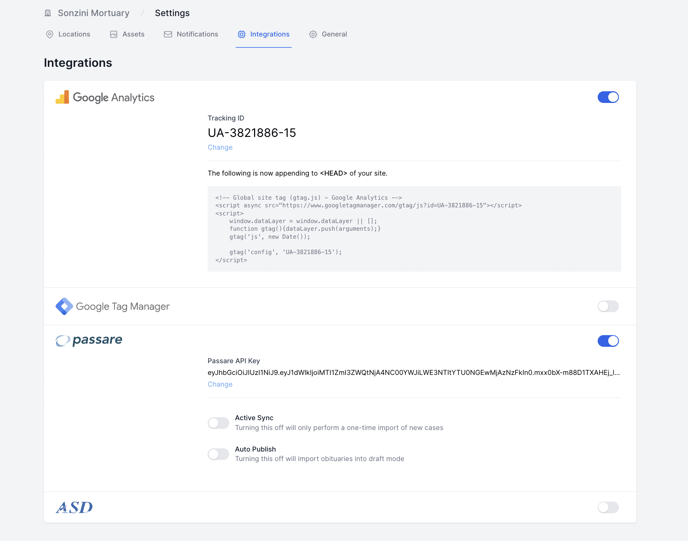 What does each integration do?
Google Analytics: allows you track you website tracking sources and engagement
Google Tag Manager: also helps tracking your website analytics
Passare: auto sync all your information from Passare to your backend
ASD: answering service for directors when they are not in office
*When turning an integration on you will be prompted to enter any ID or password that is needed with it.
If you have any other questions, please feel free to email or call us.
support@tukios.com | 801.682.4391