You can upload music into the Tukios software by clicking the "Upload from Computer" button on the Music Page.
In an effort to be in compliance with music licensing and to protect you and Tukios, we will not burn physical hard copies of DVDs, Memory Drives, Video Books, and Bookshelf Boxes with videos containing non-stock music.
- If you downloaded the song through iTunes, STOP! Unfortunately, iTunes has made it so that any music you take from their software will not be compliant with any other software. This is for licensing reasons. The song will only play clearly through their software. If you upload iTunes music to Tukios, you could have problems with the music sounding as if it is underwater. Our best suggestion to alleviate this problem is to get your music from Amazon or use our stock music.
How to get music from Amazon
- First go to amazon.com and search the song your are looking for plus mp3 at the end of the search description.

- After you have searched that song, find the correct version that you would like and make sure it says mp3 music below the title.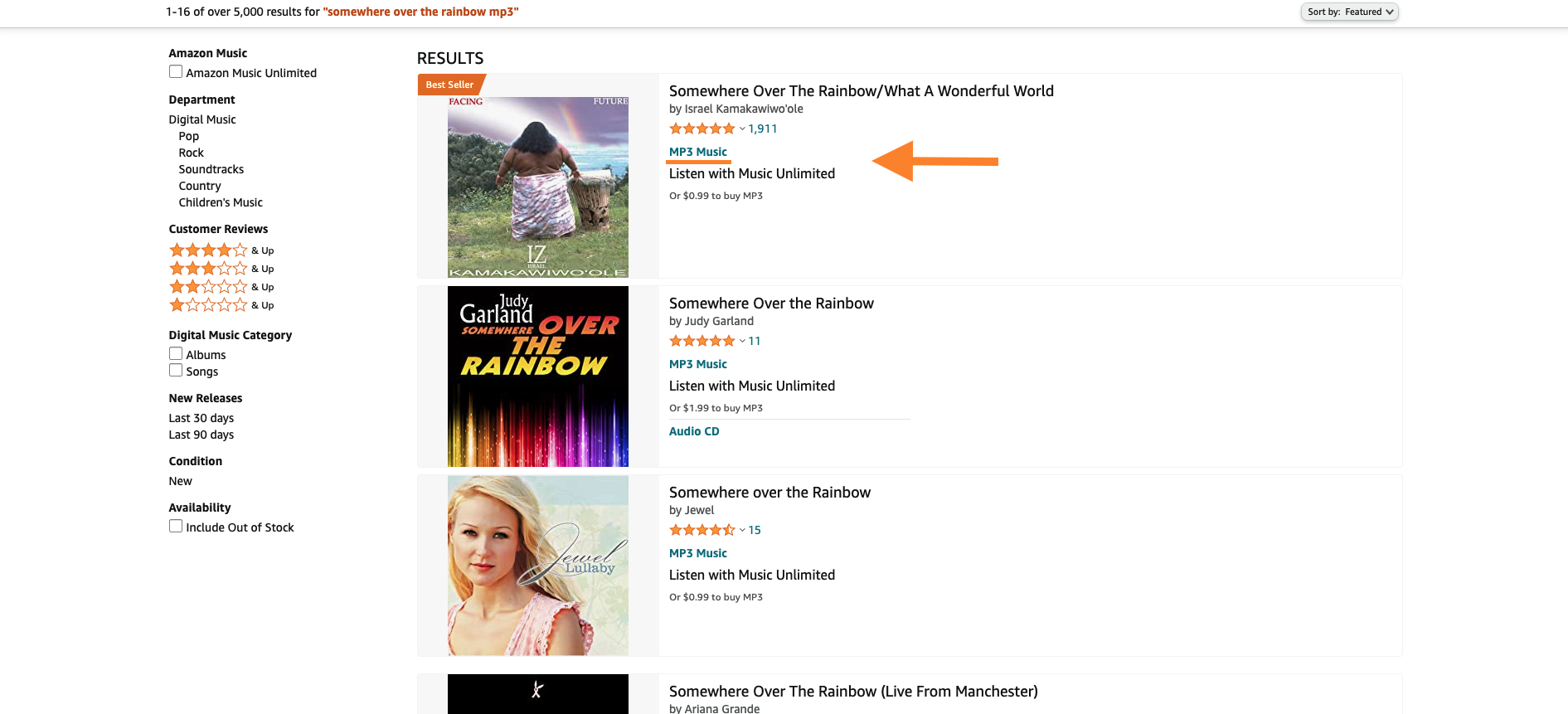 - Click into that specific song, and from there it will pull you into Amazon music with that specific artist's album. Click the drop down for "purchase options" and click MP3 music.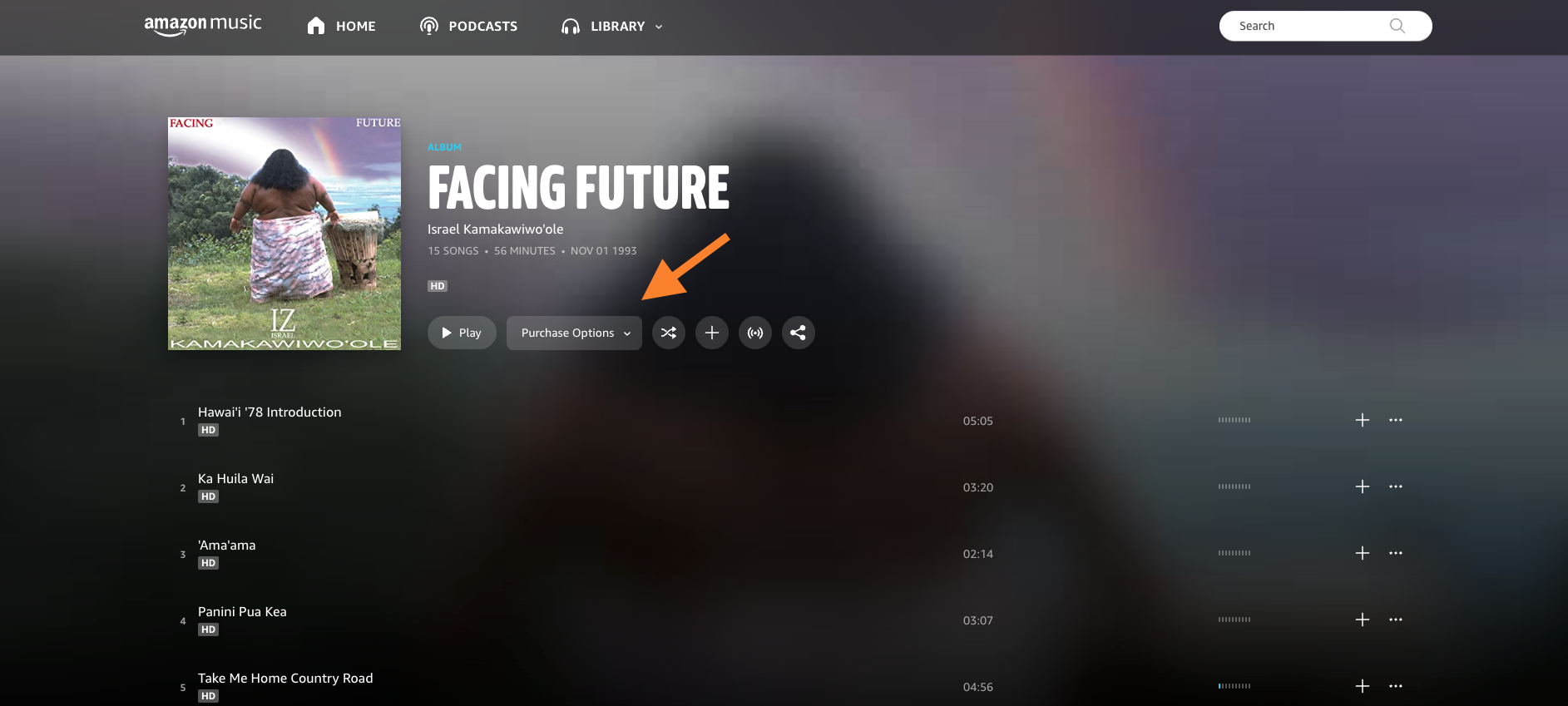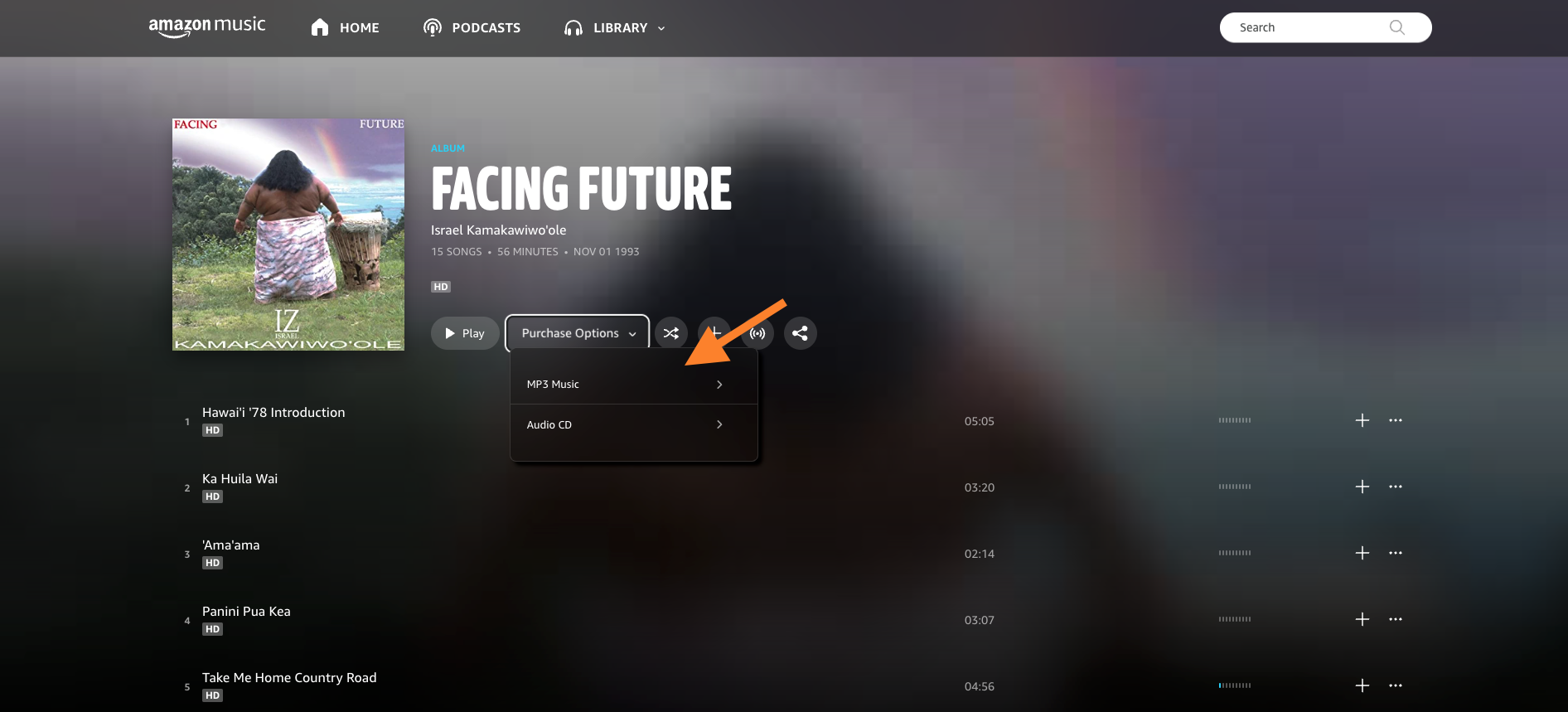 - This will then pull up a new page where you can purchase the songs. The songs are usually anywhere from $0.99-$1.29. Click the yellow purchase button next to the song you want, and from there you can enter your purchase information and download the song to your computer. You will find it in the same place as other music in your files, which is under "music".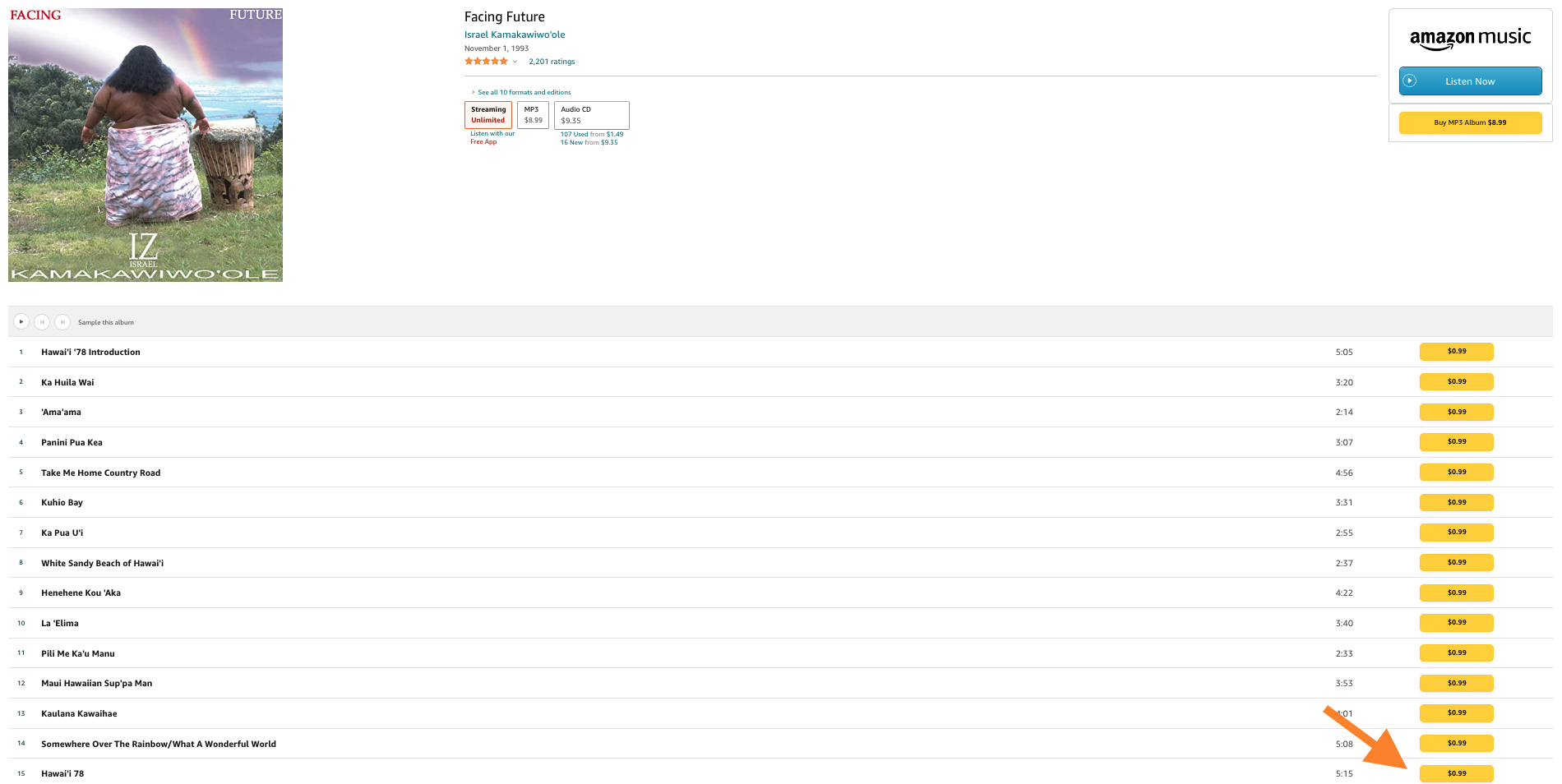 Note: If you are uploading Music from a CD, you will need to rip it or import it first (depending on the program that you use).
If you rip it through Windows Media Player, it should show up in this folder as "Untitled Artist." Within that folder is the "Unknown Album" folder, and within that folder are all the songs from the CD.
If you have any other questions, please feel free to email or call us
support@tukios.com | 801.682.4391