How do I print on labels with "Large Hole Size"?
Some labels are called "Large Hole" labels. This walkthrough has some suggestions to get the best fit for the DVD labels using this type.
If you have purchased labels with the "Large Hole Size" after you have finalized your video, you can go to the print labels tab to change your label settings.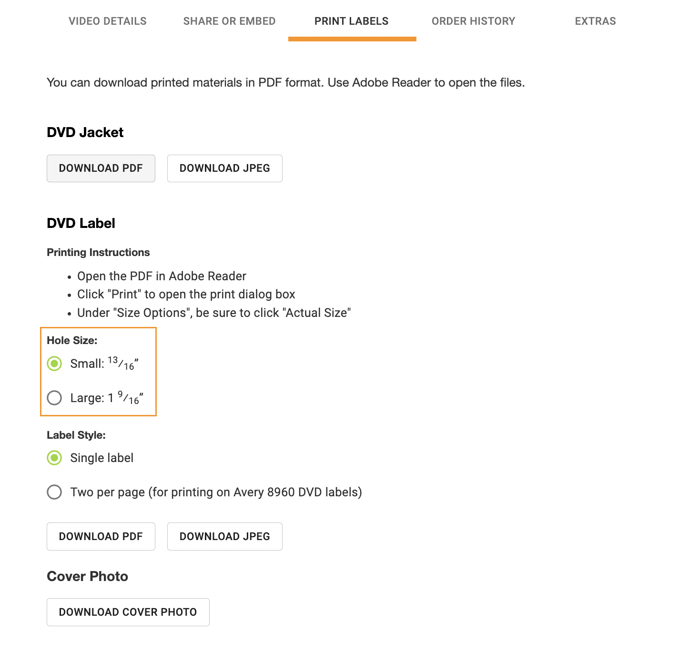 Choose your size. With the large hole size, it is going to modify the elements on the label to adapt to the larger hole.
We have found it works pretty well if you set the fine-tuner options to -.05 and -.01, respectively.
If you have any other questions, please feel free to email or call us.
support@tukios.com | 801.682.4391