How do I check the orders I have already been paid for?
You can check the orders that you have already been paid for through your Condolences login.
1. Login to condolences.com and from there click the "payouts" tab.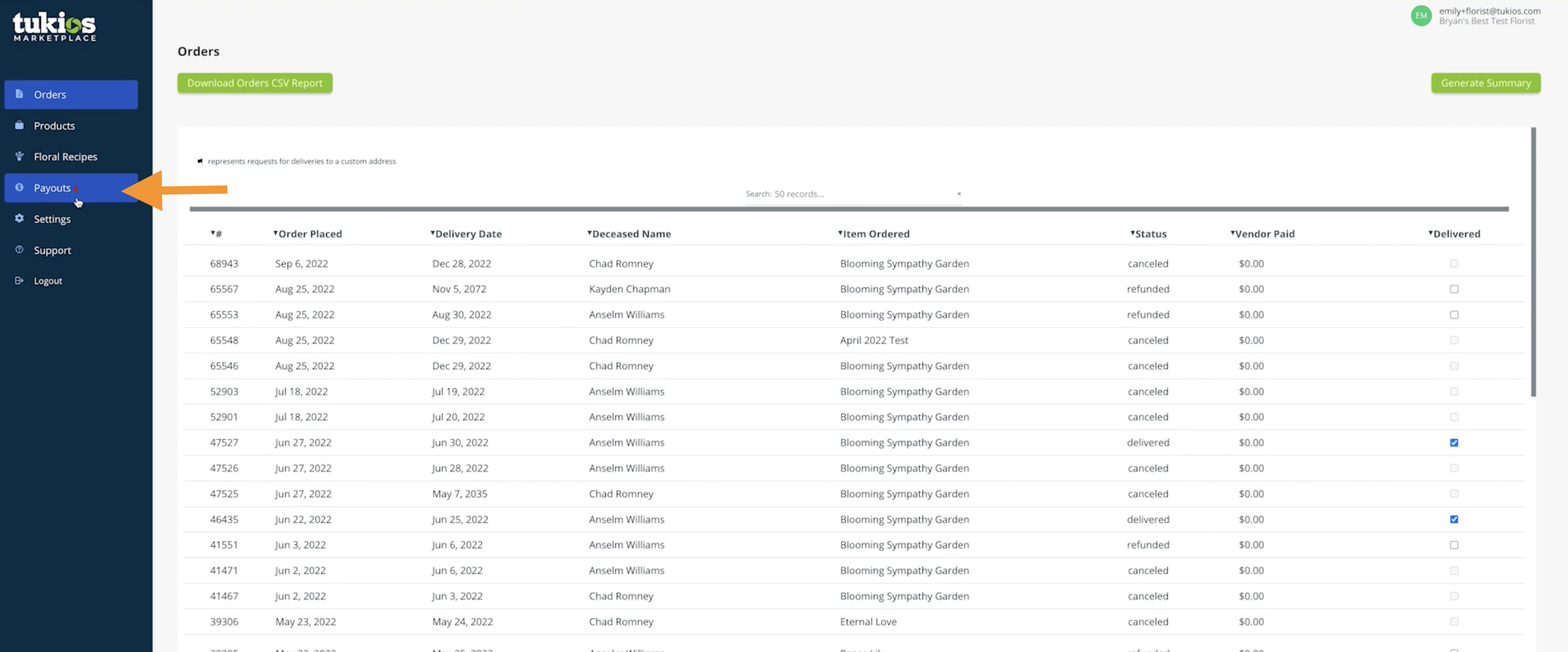 2. This will pull you into this page, and you can click on any of the payouts underneath "Payout History with Stripe Connect". This will pull up a list of all the orders that were paid for in that payout.

* Another way to find out if you have been paid for an order is if you click into it from the orders page, it will show the status in the order information.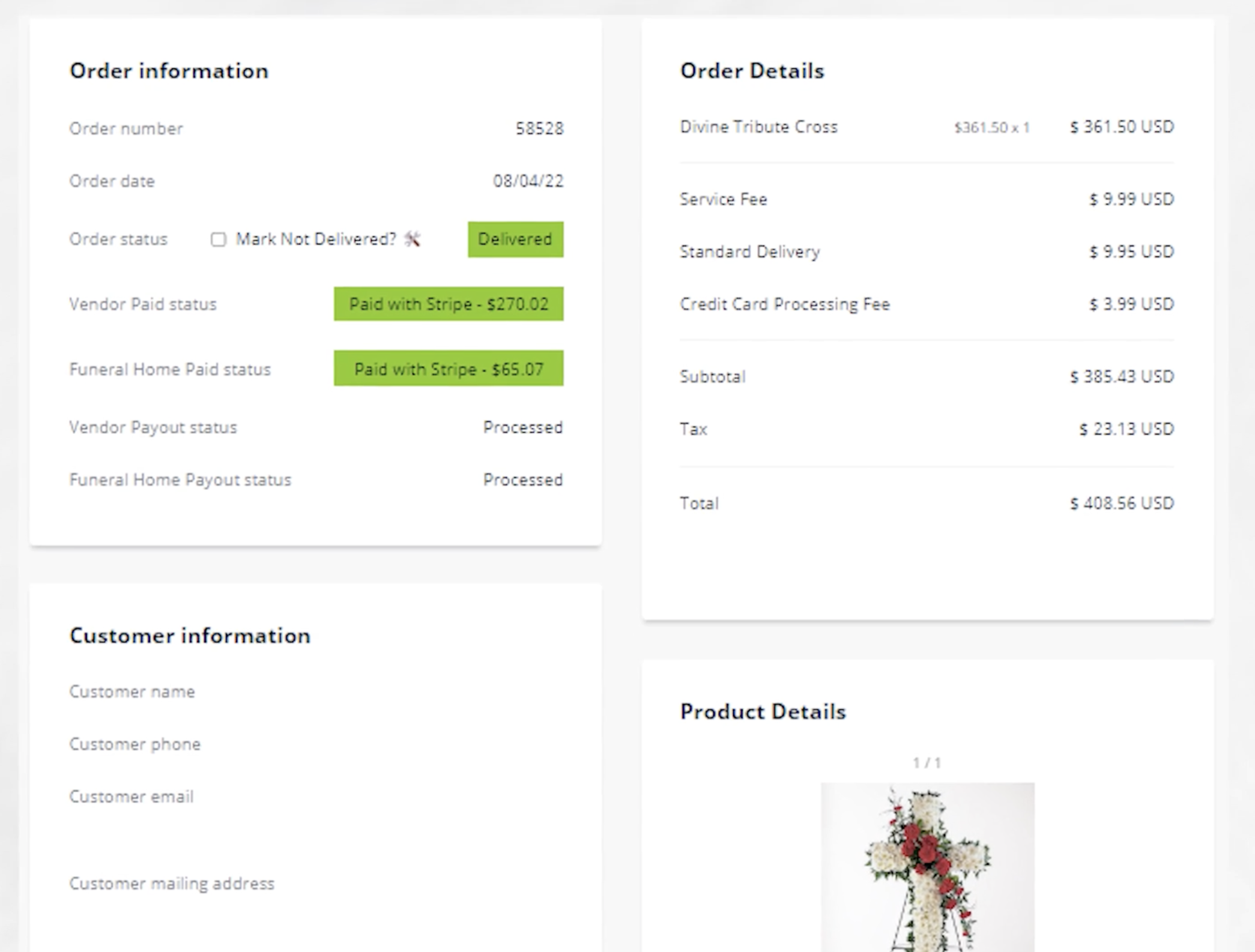 If you have any other questions, please feel free to email or call us.
support@tukios.com | 801.682.4391