If fonts or colors on our themes don't match your preference, you can manage and customize them right from the Setup page.
1- Select a theme you would like to customize and then select the "Customize" option underneath the thumbnail.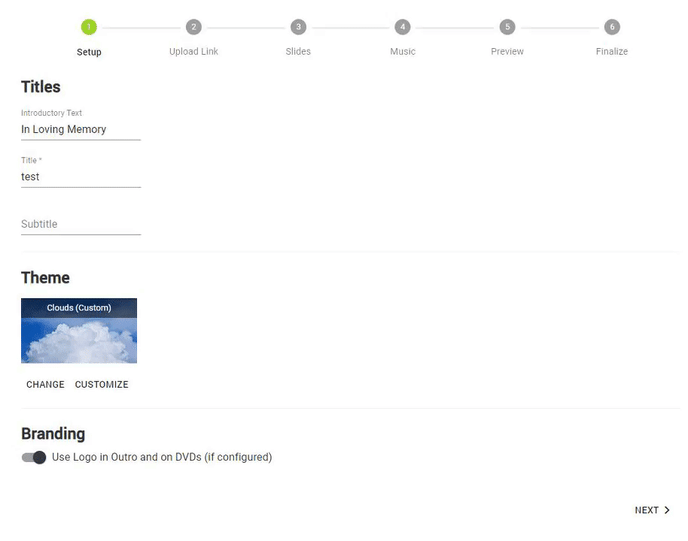 2- If you would like to edit the existing colors for this theme, uncheck the "Use Theme Default Colors"
3- Anywhere text is placed on the video can be edited. Find the area of the video (Intro, Outro, Text Slides, Stationary, etc.) and choose the font you would like
4- With the "Use Theme Default Colors" unchecked, a small color selector will appear to the right of the font selector. Use this tool to choose the color of the text.
5- After the updated font and color options have been chosen, you can preview any of the video/stationary assets to make sure they look just right without having to preview the entire video. Just press the "Preview" button beneath any of the editable areas to see how your video looks.
Many of the options here work in the same fashion as the Custome Theme options.
If you have any other questions, please feel free to email or call us
support@tukios.com | 801.682.4391