The Tukios system has the ability to pull smaller photos out of larger scanned images.
We sometimes get the question about multiple photos on just one scan and if Tukios can automatically crop those. Because Tukios is an online software and not an app that you download to your desktop, it can't automatically crop scanned images yet.
However, all is not lost! There are some workarounds.
1. We recommend the Fujitsu ScanSnap iX1500. It scans quickly and automatically crops photos for you! You can learn more about it, including how to buy it here.
2. If you are not in the market for a new scanner and the one you currently have scans multiple photos to one image, here is what the system can do:
Let's say you have an image that has four photos on it.
Upload the picture into the software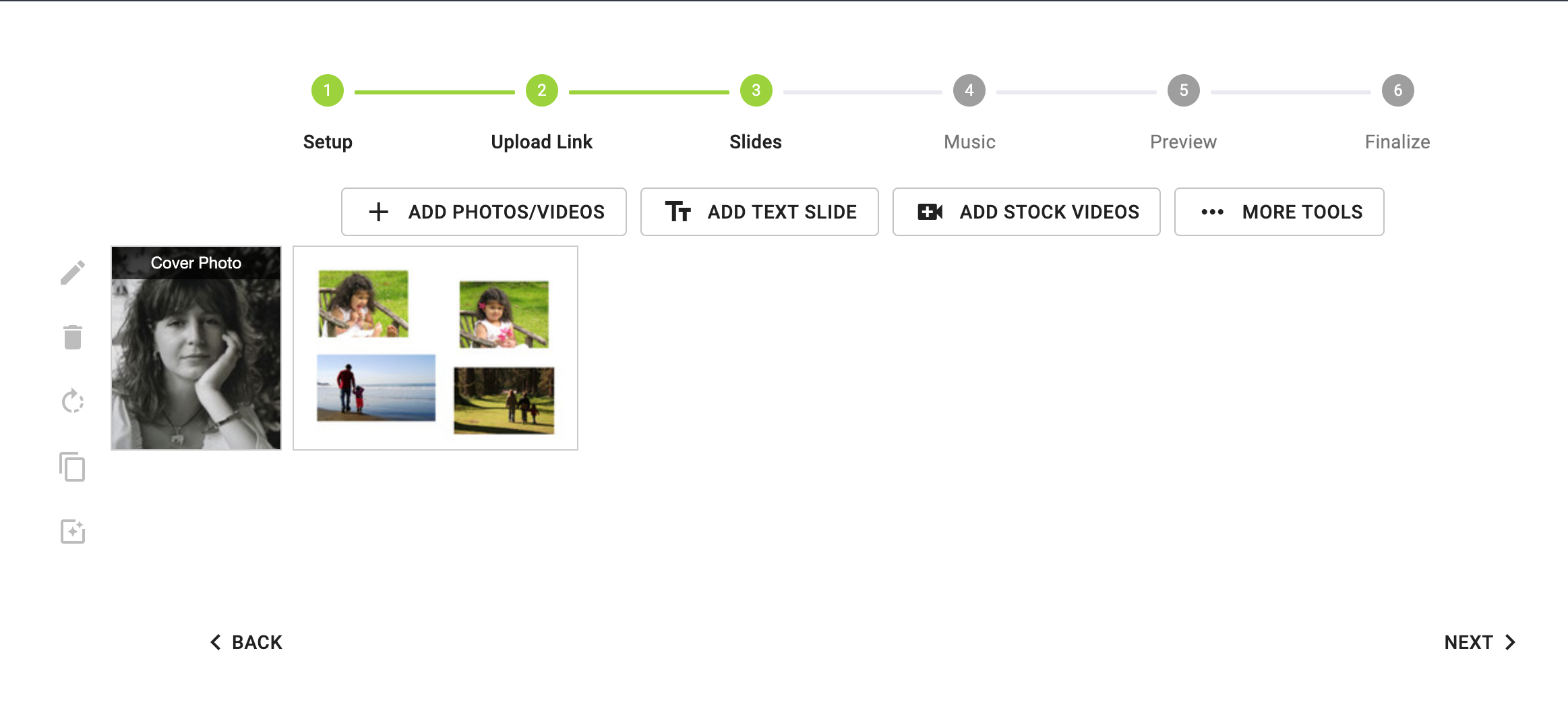 Hover your mouse over the image and click the pencil (Edit) icon that appears. Then click on "Crop Image."
Crop around one image and click "Duplicate Slide," this will save a copy of the image you selected
The program will then save the cropped image and show the full image to crop again.
Do that to all the images you want to save from that photo, and then you will have all four photos loaded into the software. When you click "Done," it will then load the latest cropped photo. Click "Done" again, and it will take you back to the slides page.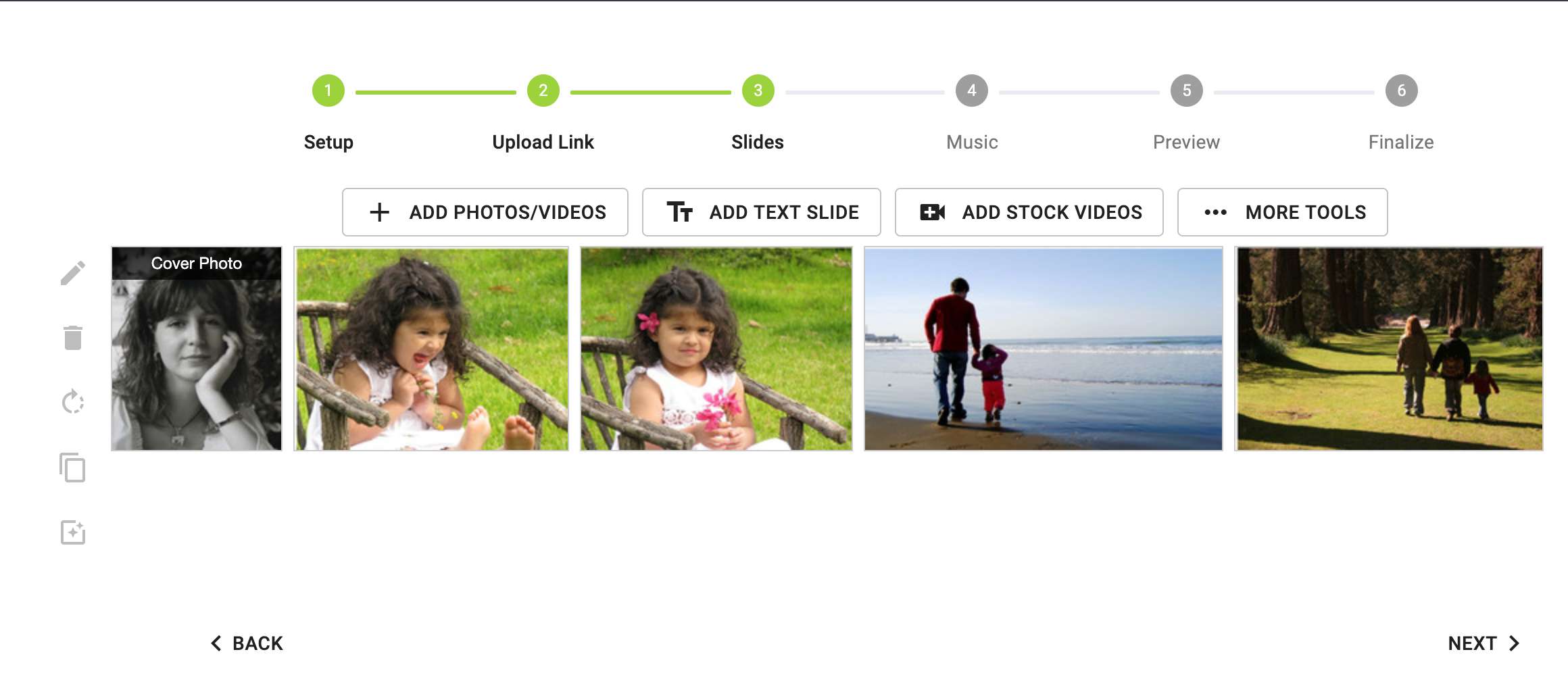 As demonstrated, all four of the pictures are available to move around and edit in the software. The is a small quality degrade when pulling images like this, so be aware of how the pictures look in the video.
If you have any other questions, please feel free to email or call us.
support@tukios.com | 801.682.4391