Tukios Tools is a downloadable program that allows you to burn straight from your browser after the video is finalized.
Tukios Tools from Tukios on Vimeo.
Tukios Tools is an exciting new tool that allows you to burn DVD's hassle-free! Rather than clicking on the "Download DVD File," click "Burn DVD" and follow the few short steps to set up the program.
*Note: The program is only compatible with Windows Computers with Google Chrome or Firefox.
Steps 1-4 are for first-time users of Tukios Tools. If you have already setup Tukios tools on your computer, you can skip to Step 5.
1. Click the button that says "Burn DVD" on the video details page.

2. Click the text that says, "Enable our Chrome Extension."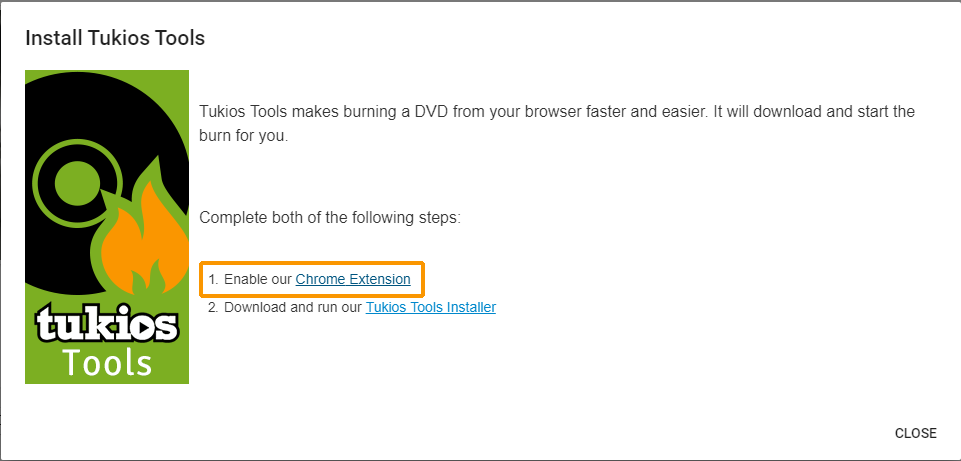 then click "Add to Chrome."
3. Now click the text that says "Tukios Tools Installer.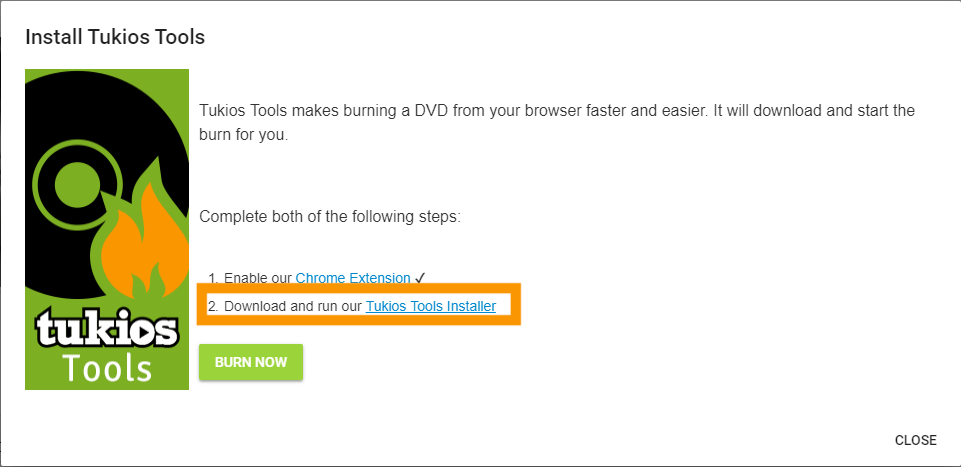 Then click on the item that appears at the bottom of your screen named "TukiosToolsinstaller.exe." This action will run the installer.

You may get something that asks if you want to run the program. If you only have the options of "more info" and "don't run."
Click the "more info" option, and that will give you the option to run. If it already has the option to run, click run.
4. Click the "Install" button.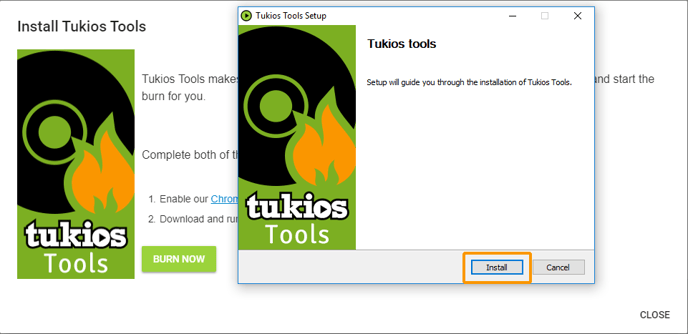 Wait a moment, then click "Finish."
5. Put a blank DVD in your DVD drive in your computer and click "BURN NOW" if you're in Tukios Tools or "Burn DVD" if you're on the video details page.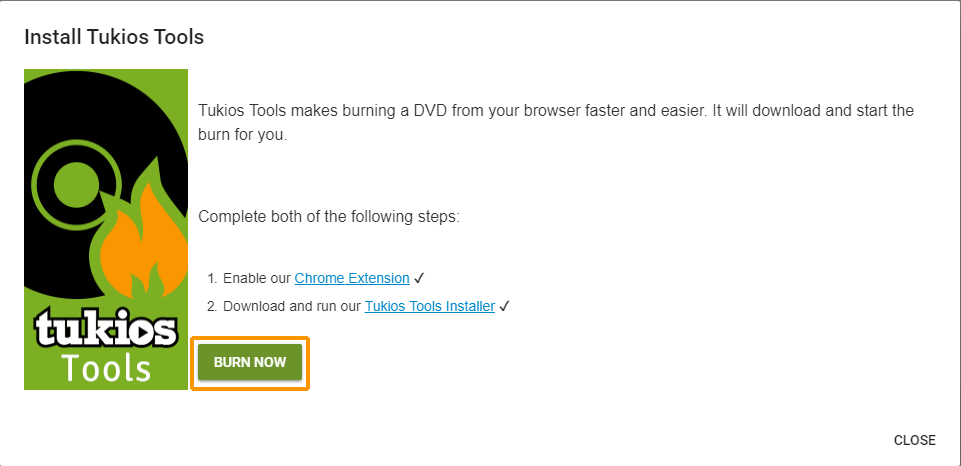 Wait a few minutes, and Tukios Tools will burn the video to your DVD.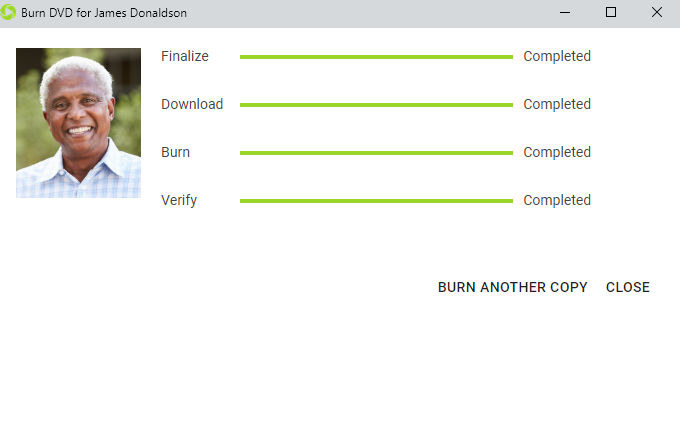 6. You are Done! You will have the option to burn another DVD if you would like, or you can close Tukios Tools.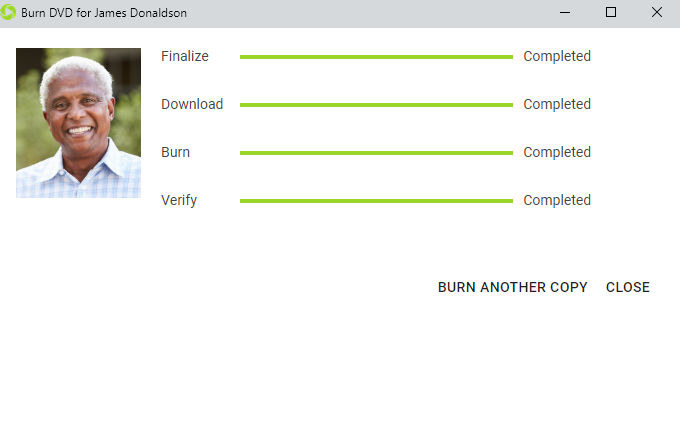 If you run into any problems installing Tukios Tools, like your antivirus blocking it or that the downloads seem to be going slow, give us a call, and we will be more than happy to help troubleshoot the issue.
If you have any other questions, please feel free to email or call us
support@tukios.com | 801.682.4391